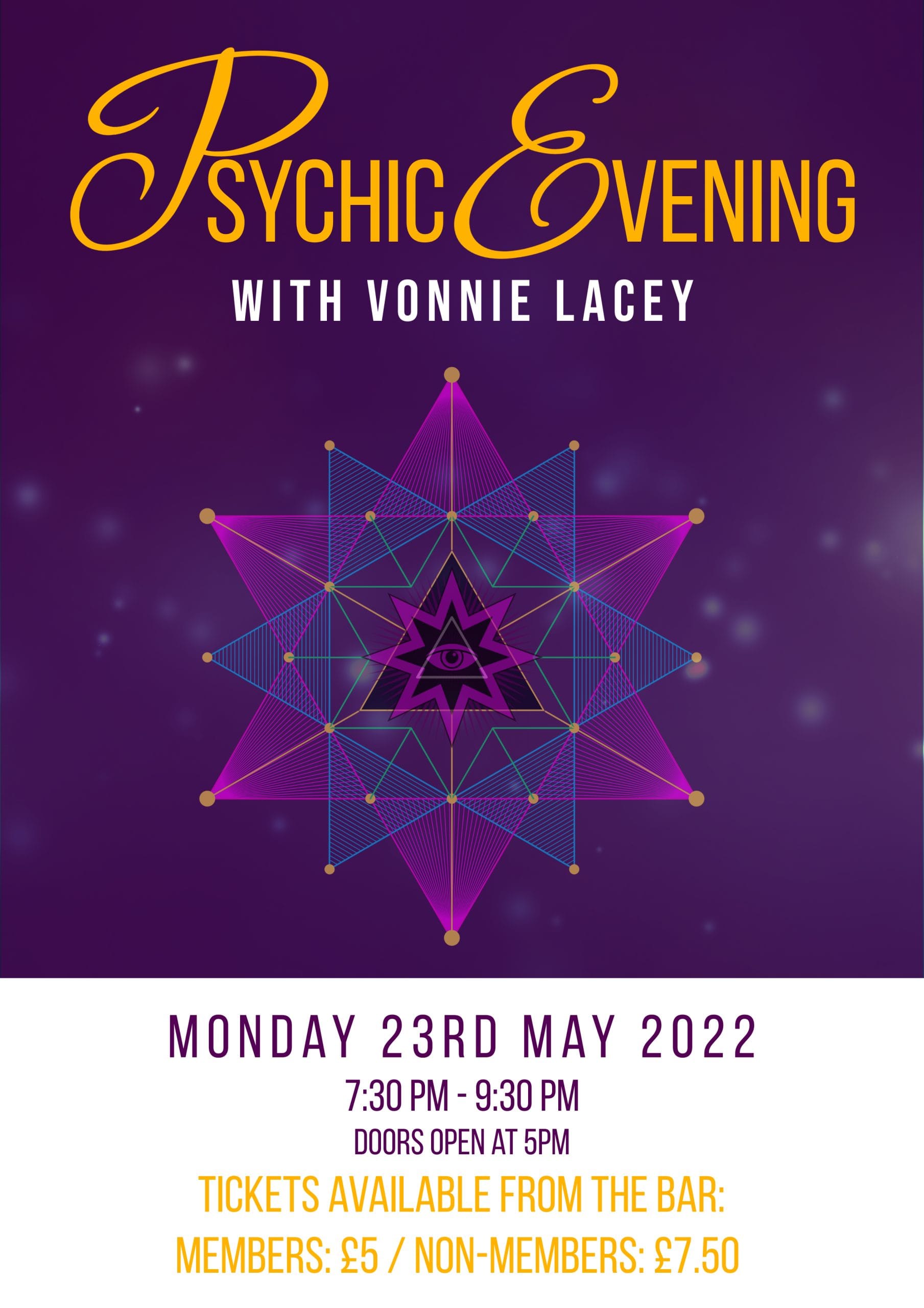 An Evening of Clairvoyance with Vonnie Lacey
🔮 An evening of Clairvoyance 🔮
Following the success of our previous psychic evenings, we're pleased to announce that we have another planned for MONDAY 23rd May 2022!
This time we have Vonnie Lacey medium with us. The evening will commence at 7.30PM and conclude at 9.30PM.
Pagan Dream's Mystical Centre will also be in attendance, for any alternative gifts you may wish to purchase!
This event is open to everyone! Tickets are available from the bar;
Members: £5
Non-members: £7.50